Description
The walnut is recognized as the best walnut in the world. Thanks to its extra light color, very pleasant aroma, freshness and match performance, which make it a very attractive product. They are almost free of bitter taste and the high content of phenols, fatty acids and proteins, are functional characteristics favorable to the health of consumers.
This makes them more healthful as a snack, compared with chips, crackers, and other simple carbohydrate foods.
Benefits
Enhance colon health, Lower the chances of cardiovascular ailments, Enhance long and short-term memory, Improve men's fertility, Treat diabetes and enhance metabolism.
Nutrition Facts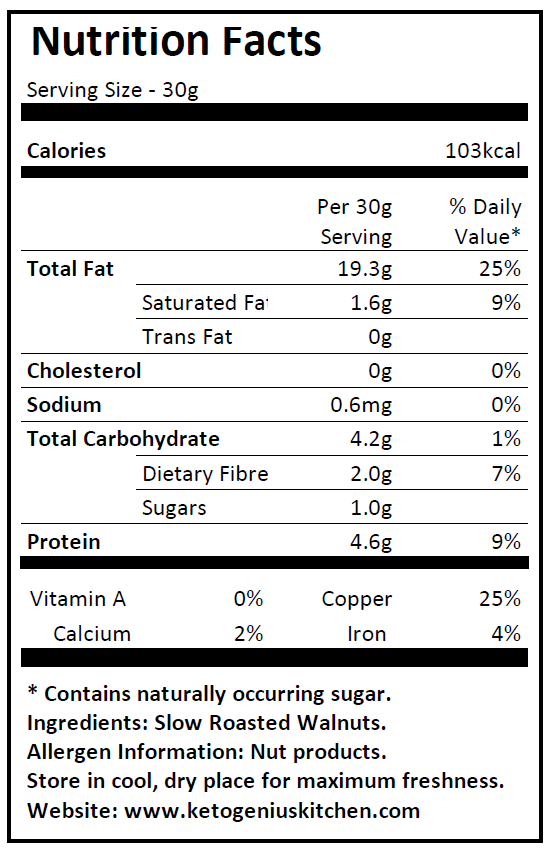 Origin
USA
Allergen Information
Nut products
Storage Instruction
Store in cool, dry place for maximum freshness.