Description
Sunflower seeds are commonly found as your childhood snack. They are popular in trial mix, multi-grain bread and nutrition bars, as well as for snacking straight from the bag.
While more than just a snack, sunflower seeds loaded with impressive amount of zinc and selenium in it. Sunflower seeds also being an excellent source of folate and vitamin E. Vitamin E is essential for prenatal health, as it helps the fetus develop and use red blood cells and muscles while folate supports the placenta and helps prevent spina bifida.
Benefits
High in polyunsaturated fat which help to reduce bad (LDL) cholesterol levels, reduce heart attack risk, lower blood pressure, reduce stroke risk, manage blood sugar, aiding bowel heath, lowering cholesterol level, ideal snack for expectant mothers, and excellent sources of antioxidants.
Nutrition Facts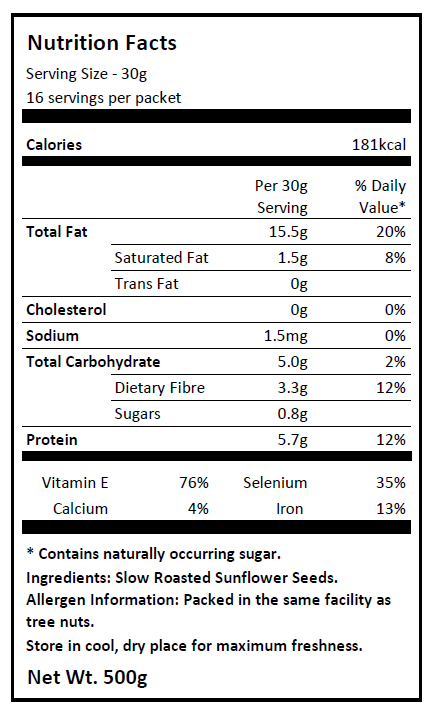 Origin
China
Certified Halal
This product has been certified as halal.