Description
We only import Antep Pistachios for our kernel series. The flavour and taste of this Antep Pistachios are unique and delightful. The crispiness of Antep Pistachios would break into pieces in your mouth but no sticky and gummy feeling would be there to bother you. The colour is tend to be darker colour than that of the original pistachios. It will be once in a lifetime experience taste for you and without fail, you will hooked forever.
Pistachios are a great source of healthy fats, fiber, protein, antioxidants and various nutrients, including vitamin B6 and thiamine. They are the lowest-calorie nut and super filling due to the fiber, protein, and unsaturated fatty acids in pistachios. You may trying them as a garnish, salad, healthy stir-fry and more.

Benefits
Loaded with nutrients, High in antioxidants, low in calories yet high in protein, assist weight loss, promote healthy gut bacteria, reduced cholesterol and blood pressure, promote blood vessel health, reduced blood sugar.
Nutrition Facts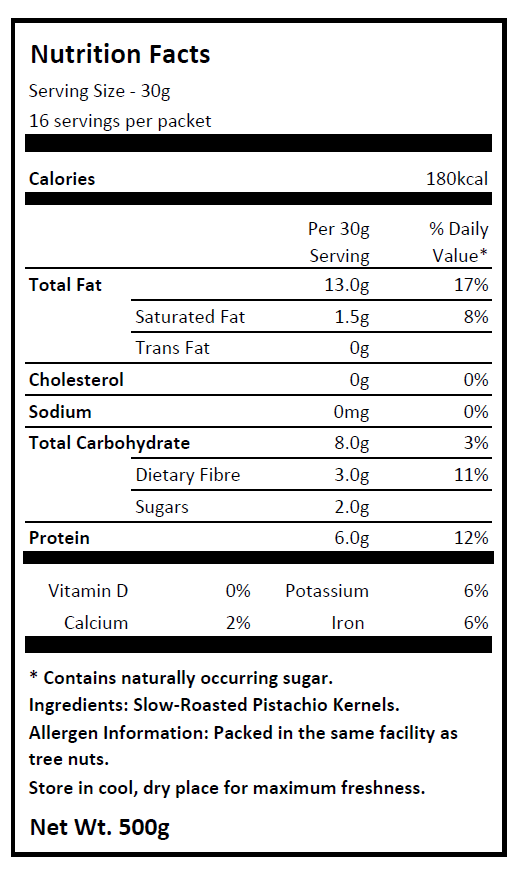 Origin
Turkey
Allergen Information
Nut products
Storage Instruction
Store in cool, dry place for maximum freshness.