Description
Hazelnuts are extremely popular in coffee creamers and fancy liqueurs. With their chocolaty and nutty taste, hazelnuts are a great addition to any diet. They are not only delicious but are surprisingly nutritious. They are rich in unsaturated fats (mostly oleic acid), high in magnesium, calcium and vitamin B and E. They are good for your heart, help reduce the risk cancer, and aid in muscle, skin, bone, joint and digestive health.
Benefits
Heart health, edible cancer prevention, enhanced muscles, savory skin health, Delectable bone health, pleasant health to the nervous system, supporting healthy bowel movement and reduce weight gain, palatable antioxidants, rich in vitamin B, lowering cholesterol, empower men's fertility.
Nutrition Facts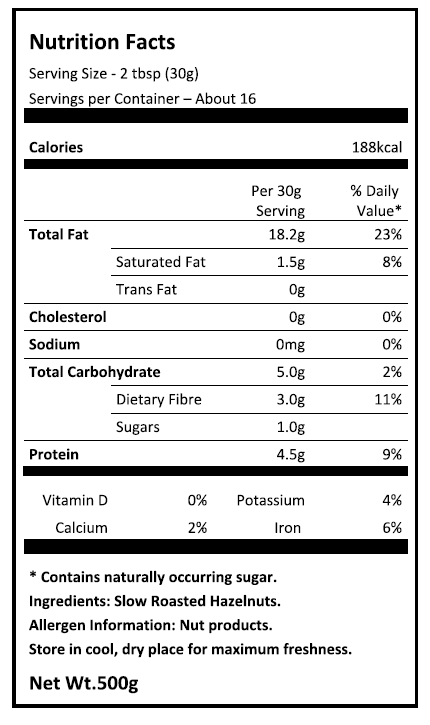 Origin
Turkey
Allergen Information
Nut products
Storage Instruction
Store in cool, dry place for maximum freshness.