Description
Almonds have become famous for their versatility and health benefits. We roast our almonds at a very low temperature which helps to preserve their nutrition value and a sharper flavor.

Benefits
Heart Healthy, Lower blood sugar levels, blood pressure and lower cholesterol levels; high in vitamin B and zinc which contributed to the maintenance of healthy skin; rich in vitamin E – an antioxidants nutrient; preventing weight gain and reduce breast cancer risk
Nutrition Facts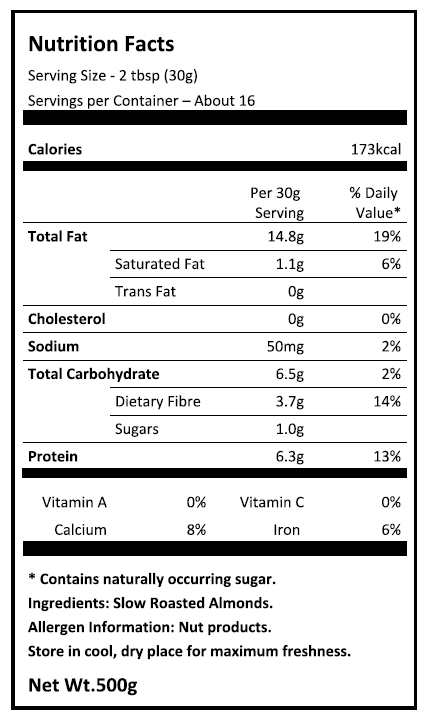 Origin
USA
Certified Halal
This product has been certified as halal.
Allergen Information
Nut products
Storage Instruction
Store in cool, dry place for maximum freshness.