Description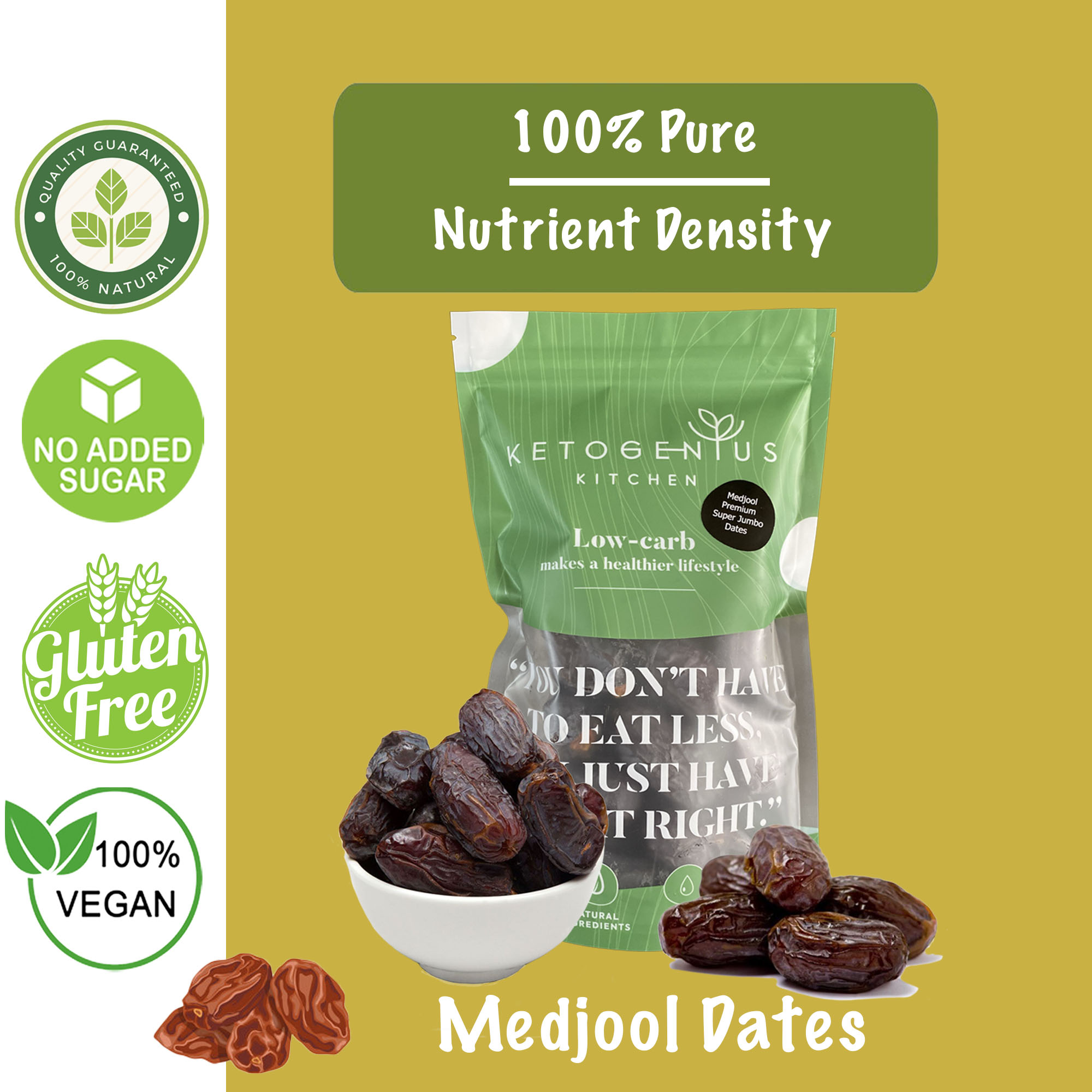 ⭐ Premium Jumbo Medjool Dates
⭐ 100% natural sweet, no processing and they're never physically or chemically dried
Medjool dates are known under the name King-date and that is what makes the date so special. They are 100% natural sweet, no processing and they're never physically or chemically dried. Compared to its siblings, the Medjool date is particularly large and uniquely juicy.
Medjool dates are deep amber-brown and have a slightly crinkly skin that shimmers from natural sugar crystals. Bite into one, and your teeth sink into satisfyingly sticky flesh that tastes of rich caramel, hints of wild honey and a touch of cinnamon. Melt-in-your-mouth Medjools are so luscious they taste as if they have been warmed in an oven. The AAA premium quality Jumbo Medjool date is even bigger, juicy and fragrant than the standard Medjool date, so you get more of its honey-sweet and soft flesh.
Dates grow on the date palm and are harvested from September by hand or with the help of shaking tongs. They are dried under the sun on site to prolong their shelf life and are particularly popular with athletes as they serve as a natural energy snack and get you out of every lunchtime low.
A real all-rounder. The 𝐉𝐮𝐦𝐛𝐨 𝐌𝐞𝐝𝐣𝐨𝐨𝐥 𝐃𝐚𝐭𝐞 serves as an excellent snack alternative to industrial sweets and can be used in many ways in the kitchen. Whether in a bacon coat, filled with nuts, in a smoothie, dipped in chocolate, or even very classic - for snacking in between.
Benefits
Dates are rich in fiber, carbohydrates, minerals, vitamin B complex, and proteins, offering almost all twenty amino acids. They also contain calcium, iron, magnesium, and more potassium per weight than a banana. Many of the nutrients in dates are essential for heart-health, nerve function, and promoting metabolic functions, and the vitamins found in dates are needed for building healthy muscle and body tissue.
Nutrition Facts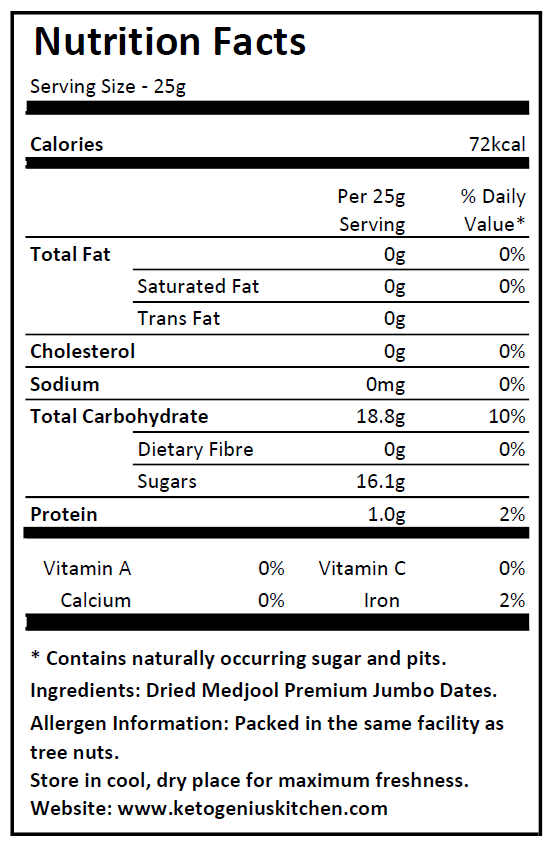 Origin
Palestine
Allergen Information
None
Storage Instruction
Store in cool, dry place for maximum freshness.