Description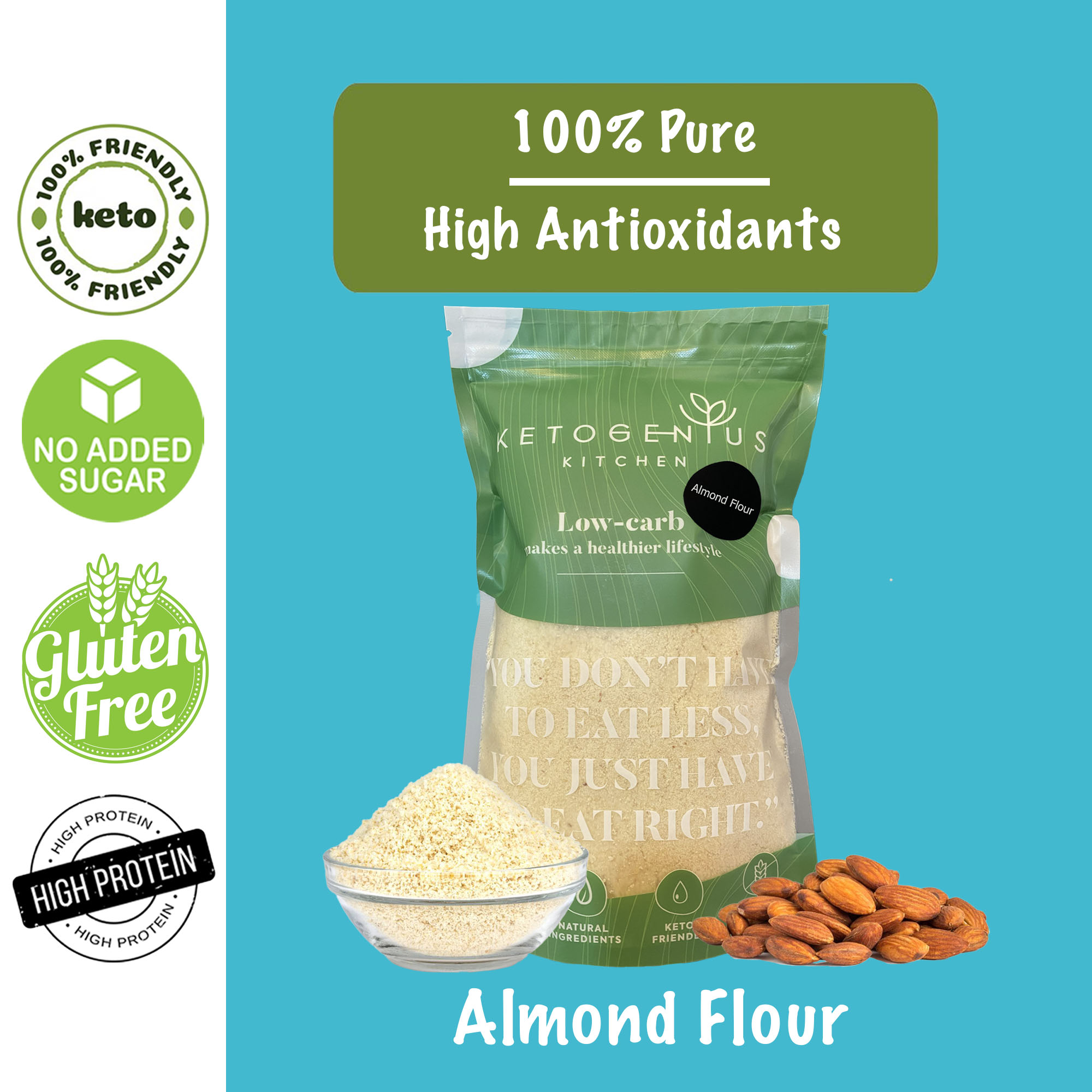 ⭐ Low-carb, Keto-friendly & Diabetic friendly
⭐ Premium packing with resealable bag
⭐ Great alternative to wheat-based flours
⭐ Incredibly nutritious for its vitamin and mineral content, fiber and healthy fat.
⭐ Ultra-fine grind
⭐ 100% natural, no preservation, artificial-free ingredients
⭐ 100% blanched almonds
⭐ Certified Gluten free
⭐ Certified Vegan
⭐ Certified Kosher
Almond flour is made of finely ground almonds. The process through which almond flour is made involves blanching the whole almonds in boiling water to remove the skin then grinding almonds and sifting them into a fine-grain flour.
Almond flour is commonly used in baking and cooking. Why Ketogenius Kitchen's Almond Flour?
Firstly, our almond flours are process by using 100% whole almonds. They are pasteurize by using the most natural method, steam method to cleanse the almonds.
Next, our almond flour is extra super fine. It's important to know the density, texture and moisture content of the almond flour because it will ensure your final product (cookies, cakes or breads) with a fine texture.
Finally, we store our almond flour in the right condition. The optimal storage condition is 0-4.4 Degree C at 60%-70% humidity. Therefore, you will receive the best condition almond flour right in your doorstep. Storage condition is important too as this will ensure your final product (cookies, cakes or breads) with a moist texture and not too dry.
Benefits
⭐ Heart Healthy, Lower blood sugar levels, blood pressure and lower cholesterol levels
⭐ High in vitamin B and zinc which contributed to the maintenance of healthy skin
⭐ Rich in vitamin E – an antioxidants nutrient; preventing weight gain and reduce breast cancer risk.
Nutrition Facts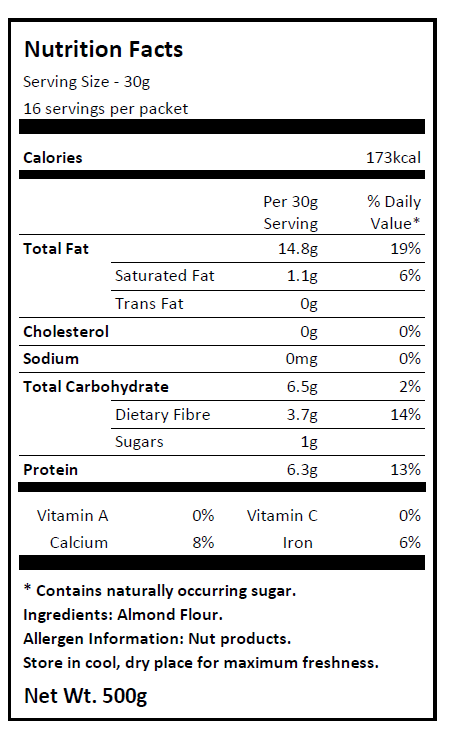 Origin
USA
Certified Halal
This product has been certified as halal.
Allergen Information
Nut products
Storage Instruction
Store in cool, dry place for maximum freshness.