Description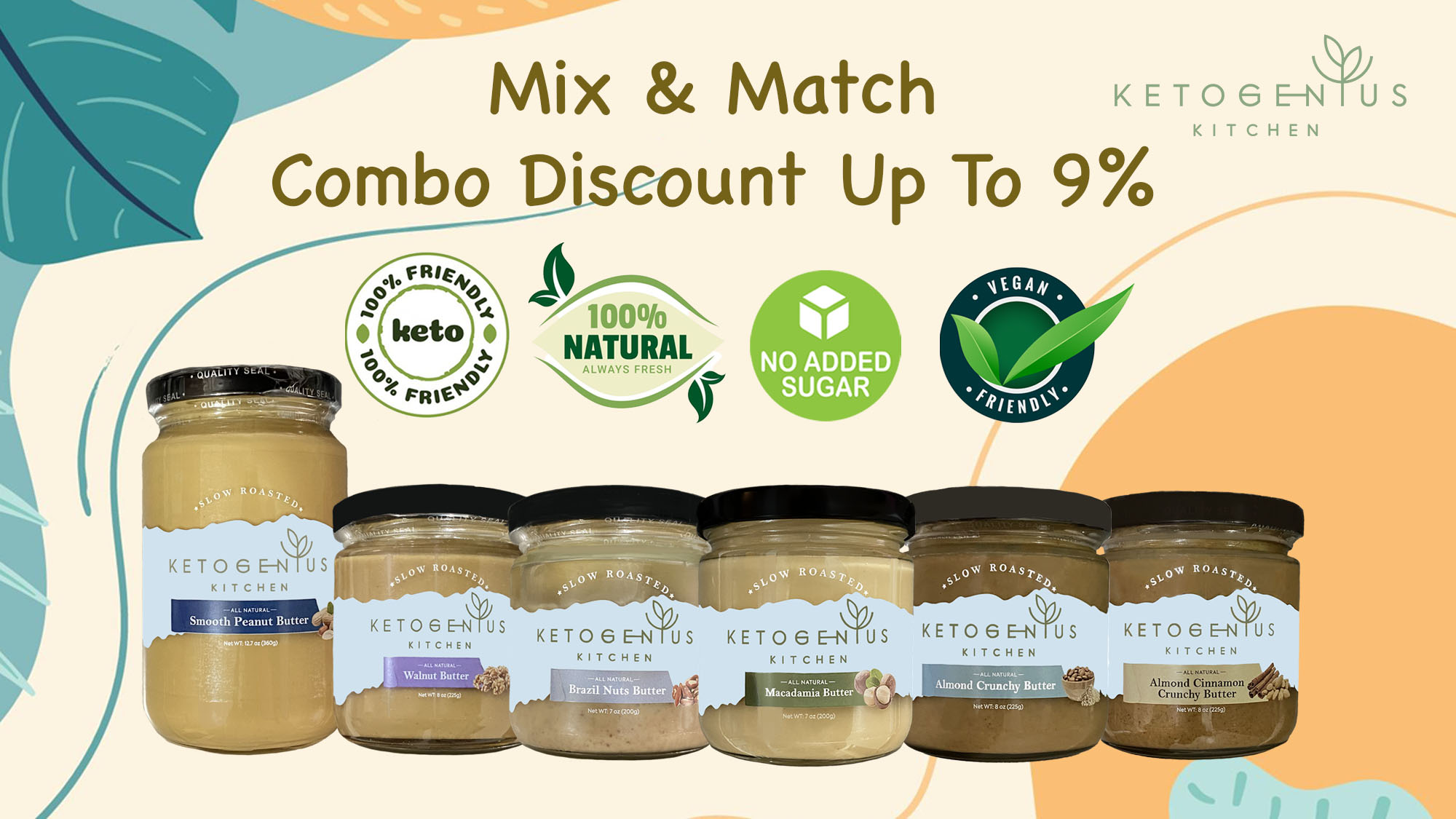 🥜 Contains 4 simple ingredients only which are slow roasted almond, almond nibs, Ceylon cinnamon and sea salt
🥜 Vegan, keto-friendly and diabetics-friendly
🥜 100% natural with no added sugar, oil and preservatives
🥜 Lower blood sugar level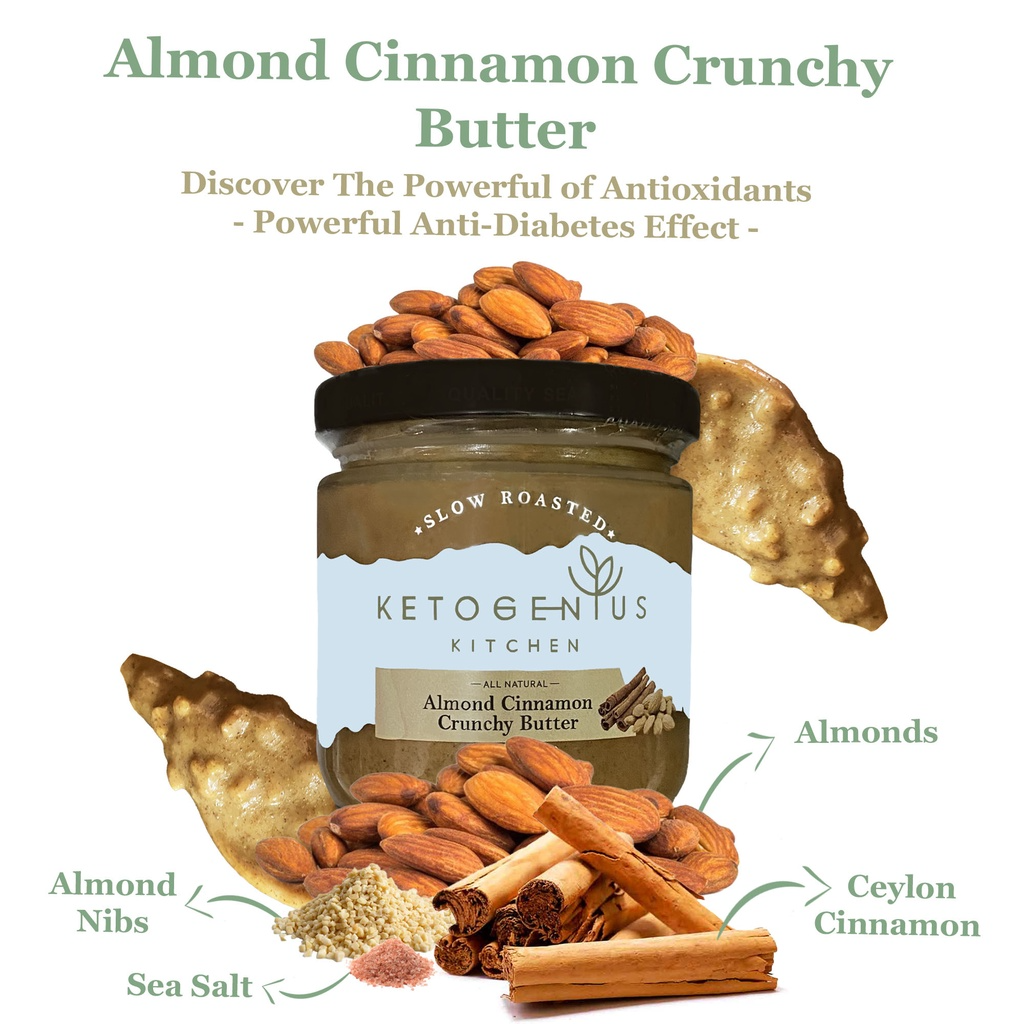 𝐈𝐧𝐭𝐞𝐫𝐞𝐬𝐭𝐢𝐧𝐠 𝐅𝐚𝐜𝐭𝐬 𝐚𝐛𝐨𝐮𝐭 𝐜𝐢𝐧𝐧𝐚𝐦𝐨𝐧
There are two main types of cinnamon sold in the market, Cassia and Ceylon Cinnamon. Do you know that both of them are healthy and effective in lowering blood sugar levels. However, one contains a toxin that is harmful if you eat too much of it.
Cassia cinnamon is the cheapest among all of this cinnamon and it is widely used by many manufacturers as to save cost.
While Ceylon cinnamon which is also known as "true cinnamon" is less common used and it is quite expensive to more common cassia variety.
Both types of cinnamon is equally benefited to our body, beneficial effect as an antioxidant, anti-inflammatory, antilipemic, antidiabetic, antimicrobial, and anticancer agent.
However, the main reason why Ceylon cinnamon is considered the healthiest type is because it has essentially zero toxins. All forms of cinnamon contain a compound called coumarin which is toxic to humans. But the levels vary drastically. Cassia cinnamon is so high in coumarin that even regular intake of the spice in moderate doses is likely harmful and can cause liver damage in some people.
At Ketogenius Kitchen, we will only source for the purest and safest foods for our customers. Therefore, we only uses Ceylon cinnamon in producing our Almond Cinnamon Crunchy Butter. Although Ceylon cinnamon is expensive. But, it's totally worthy as it contains all of the health-promoting properties of cinnamon with none of the toxic properties in it.
Absolutely a cinnamon-lover must have to turn your plain toast and greek yoghurt into a perfect guilt-free dessert. If you are looking for antidiabetic agent product. You should get this too.
Price as low as RM25.66 per bottle. See combo promotion.
Combo Promotion
Applicable to Macadamia Butter, Pecan Butter, Brazil Nuts Butter, Pistachio Butter, Almond butter, Almond Crunchy Butter, Almond Cinnamon Crunchy butter, Hazelnut Butter, Cashew Butter, Pumpkin Seed Butter & Walnut Butter:
Buy any 2 Nuts/Seeds butter save 3% (RM27.35 per bottle)
Buy any 3 Nuts/Seeds butter save 5% (RM26.79 per bottle)
Buy any 4 Nuts/Seeds butter save 7% (RM26.23 per bottle)
Buy any 5 Nuts/Seeds butter and above save 9% (RM25.66 per bottle)
* Not applicable on major Sales day

Benefits
⭐ Heart Healthy, Lower blood sugar levels, blood pressure and lower cholesterol levels
⭐ High in vitamin B and zinc which contributed to the maintenance of healthy skin
⭐ Rich in vitamin E – an antioxidants nutrient; preventing weight gain and reduce breast cancer risk.
Nutrition Facts