Description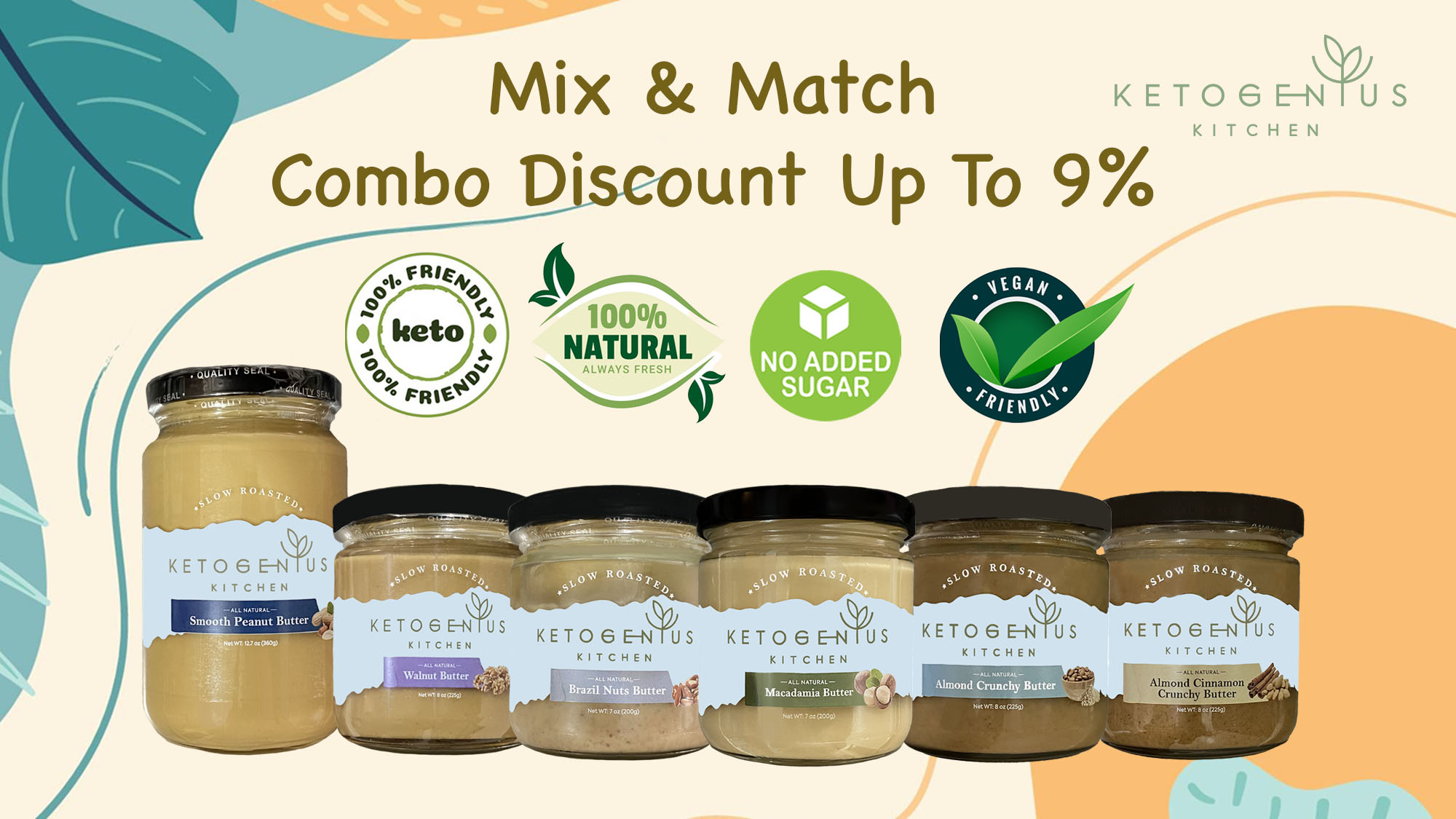 🥜 Contains 2 simple ingredients only which are slow roasted pistachio kernels (99.9%) and sea salt (0.1%)
🥜 Vegan, keto-friendly and diabetics-friendly
🥜 100% natural with no added sugar, oil and preservatives
🥜 Pistachio butter combines the best of both worlds - 𝐡𝐢𝐠𝐡 𝐢𝐧 𝐩𝐫𝐨𝐭𝐞𝐢𝐧𝐬 and 𝐥𝐨𝐰 𝐢𝐧 𝐜𝐚𝐥𝐨𝐫𝐢𝐞
🥜 High in antioxidants and has the benefits of aiding weight loss
This delicious two-ingredients pistachio butter topped up to your vanilla ice-cream, gelato, greek yoghurt or smoothies will be a lavish dessert to indulge. It is also versatile to be used in baking world as a filing in danishes, crepes, and macarons.
Price as low as RM36.31 per bottle. See combo promotion.
Combo Promotion
Applicable to Macadamia Butter, Pecan Butter, Brazil Nuts Butter, Pistachio Butter, Almond butter, Almond Crunchy Butter, Almond Cinnamon Crunchy butter, Hazelnut Butter, Cashew Butter, Pumpkin Seed Butter & Walnut Butter:
Buy any 2 Nuts/Seeds butter save 3% (RM38.70 per bottle)
Buy any 3 Nuts/Seeds butter save 5% (RM37.91 per bottle)
Buy any 4 Nuts/Seeds butter save 7% (RM37.11 per bottle)
Buy any 5 Nuts/Seeds butter and above save 9% (RM36.31 per bottle)
* Not applicable on major Sales day
Benefits
⭐ Low in calories and yet high in proteins
⭐ Pistachio butter is among the 𝐥𝐨𝐰𝐞𝐬𝐭 𝐜𝐚𝐥𝐨𝐫𝐢𝐞𝐬 when compared with other nut butters
⭐ High in antioxidants and contains more antioxidants than most of the nuts and seeds butter
⭐ Despite being an energy-dense food, pistachio butter is one of the most weight-loss friendly food.

Nutrition Facts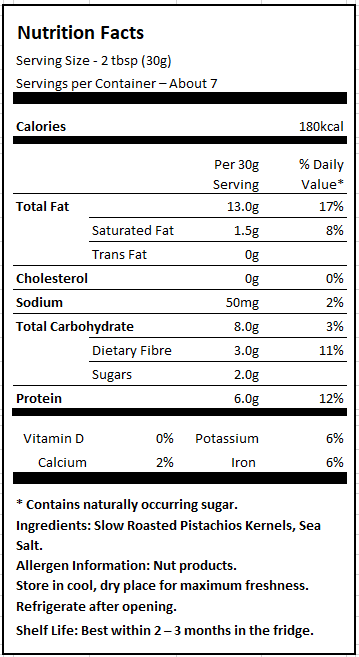 Allergen Information
Nut products
Storage Instruction
Store in cool, dry place for maximum freshness.