Description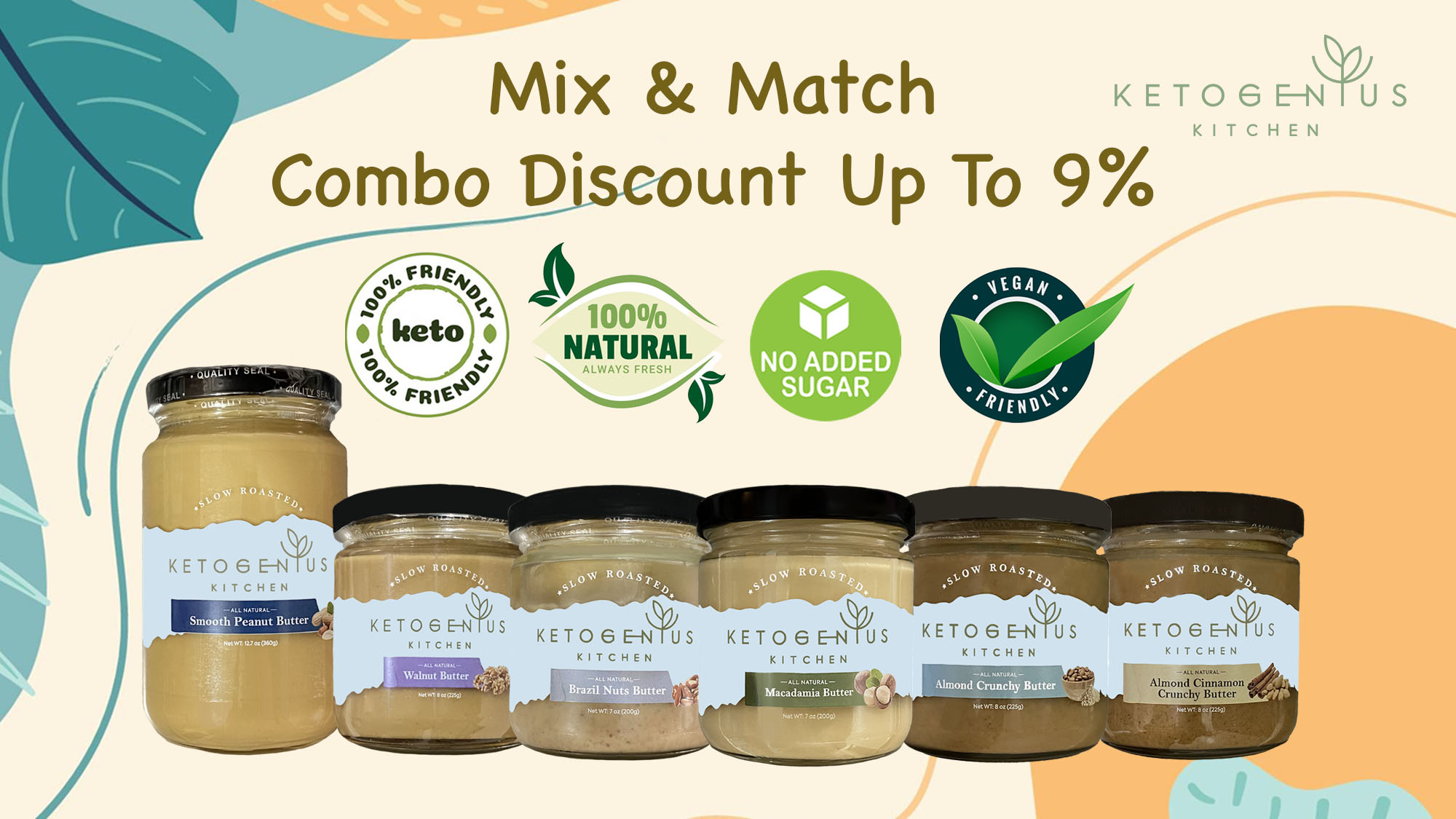 🥜 Contains 2 simple ingredients only which are slow roasted almond (99.9%) and sea salt (0.1%)
🥜 Vegan, keto-friendly and diabetics-friendly
🥜 100% natural with no added sugar, oil and preservatives
🥜 Combines the best of both worlds - high in proteins and high in healthy fats
🥜 High in antioxidants and has the benefits of aiding weight loss
100% Lightly roasted peanuts, blended into silky-smooth butter. No sugar, no oil and no preservation.
Ketogenius Kitchen's peanut butter dry roasted to perfection with tiny little salt to enrich the dense earthiness fragrant nutty flavor. Our peanut butter is healthy when it is processed into peanut butter due to the 𝐬𝐢𝐦𝐢𝐥𝐚𝐫 𝐧𝐮𝐭𝐫𝐢𝐭𝐢𝐨𝐧 𝐭𝐨 𝐭𝐡𝐞 𝐩𝐞𝐚𝐧𝐮𝐭𝐬 𝐢𝐭 𝐑𝐄𝐌𝐀𝐈𝐍.
This delicious peanut butter paired well with vanilla ice-cream, gelato, greek yoghurt or smoothies will be a lavish dessert to indulge. It is also versatile to be used in baking world as a filing in danishes, crepes, and macarons.
Combo Promotion
Applicable to Peanut Butter (360g only) series:
Buy any 2 Peanut Butter save 3% (RM18.33 per bottle)
Buy any 3 Peanut Butter save 5% (RM17.96 per bottle)
Buy any 4 Peanut Butter save 7% (RM17.58 per bottle)
Buy any 5 Peanut Butter and above save 9% (RM17.20 per bottle)
* Not applicable on major Sales day
Benefits
⭐ High in proteins, Heart-healthy
⭐ Protect against Alzheimer's disease
⭐ Prevents gallstones
⭐ Lower risk of diabetes
⭐ Promote strong bones
Nutrition Facts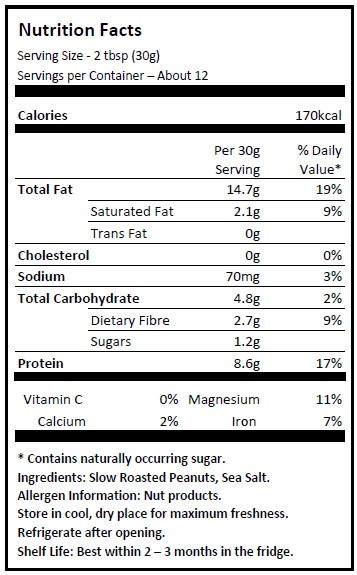 Allergen Information
Nut products
Storage Instruction
Store in cool, dry place for maximum freshness.