Description
Almond flour is a great alternative to wheat-based flours. It's incredibly nutritious for its vitamin and mineral content, very low carb count, protein, fiber and healthy fat. If you are looking for a 100% pure, unbalanced, gluten-free and low in carb flour that's rich in nutrients, Ketogenius Kitchen's almond flour is a great choice.
Benefits
Heart Healthy, Lower blood sugar levels, blood pressure and lower cholesterol levels; high in vitamin B and zinc which contributed to the maintenance of healthy skin; rich in vitamin E – an antioxidants nutrient; preventing weight gain and reduce breast cancer risk.
Nutrition Facts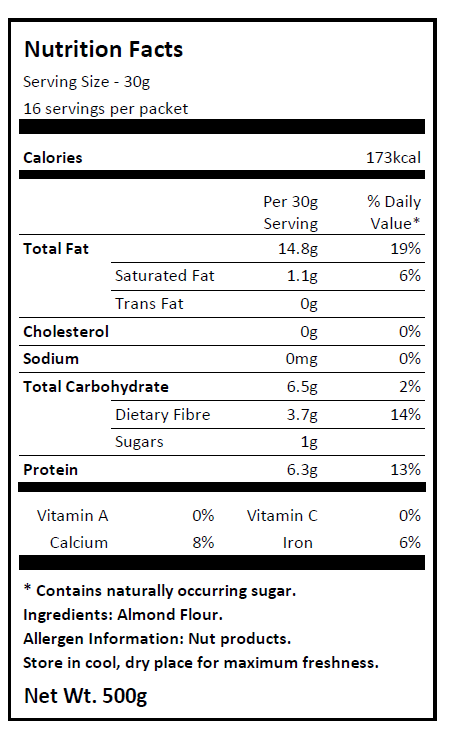 Origin
USA
Certified Halal
This product has been certified as halal.
Allergen Information
Nut products
Storage Instruction
Store in cool, dry place for maximum freshness.