Description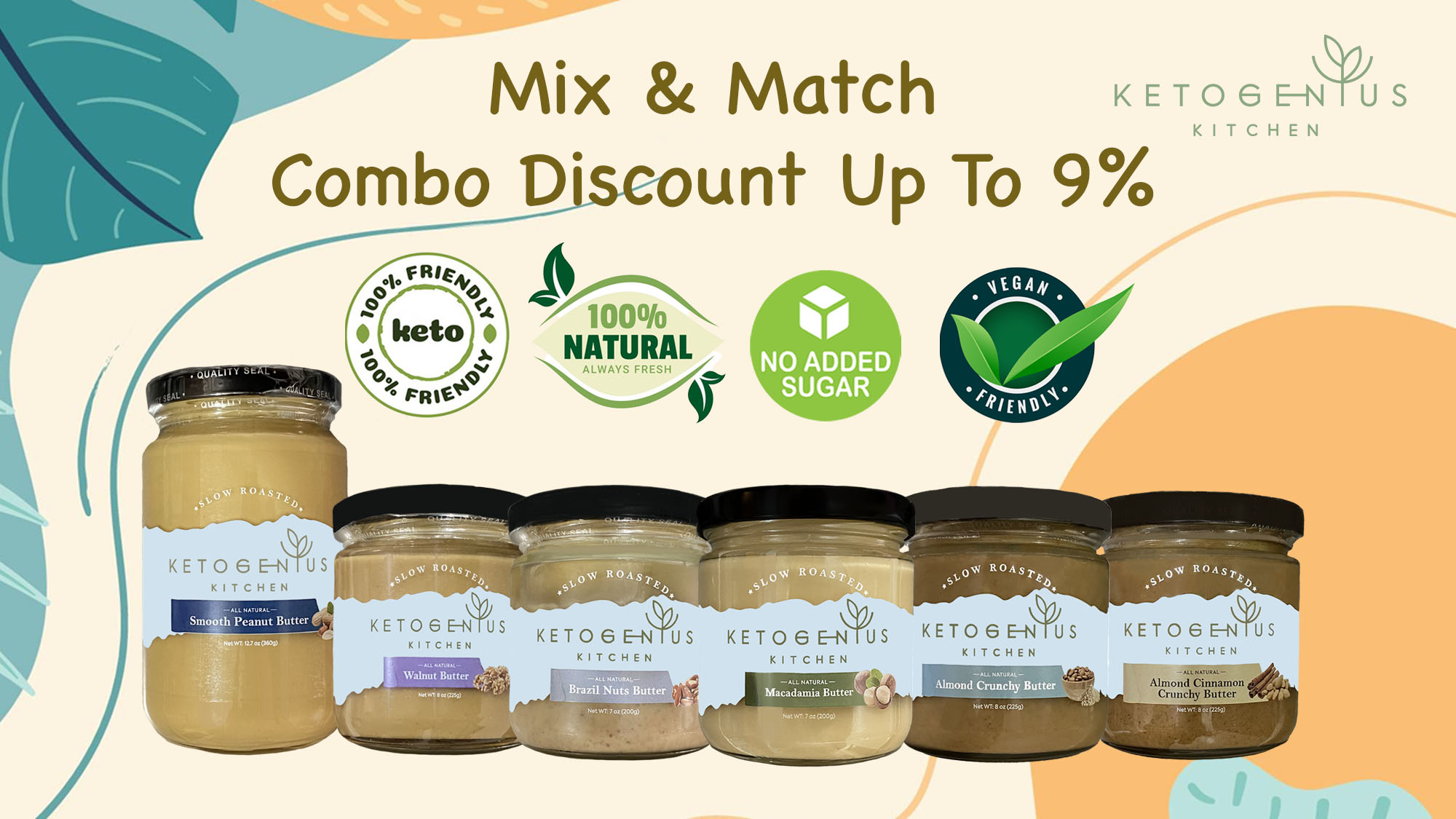 🥜 Contains 2 simple ingredients only which are slow roasted brazil nuts (99.9%) and sea salt (0.1%)
🥜 Vegan, keto-friendly and diabetics-friendly
🥜 100% natural with no added sugar, oil and preservatives
🥜 Good source for keto diet with 1.4 net carb per serving
🥜 One of the most concentrated dietary sources of the mineral selenium*
* With just about 1/4 of the per serving size, it containing 96 mcg, or 175% of the RDI. In other words, the selenium in 1/4 of per serving brazil nut butter is sufficient enough for the proper functioning of your body.
Price as low as RM29.03 per bottle. See combo promotion.
Combo Promotion
Applicable to Macadamia Butter, Pecan Butter, Brazil Nuts Butter, Pistachio Butter, Almond butter, Almond Crunchy Butter, Almond Cinnamon Crunchy butter, Hazelnut Butter, Cashew Butter, Pumpkin Seed Butter & Walnut Butter (225g/ 200g only):
Buy any 2 Nuts/Seeds butter save 3% (RM30.94 per bottle)
Buy any 3 Nuts/Seeds butter save 5% (RM30.31 per bottle)
Buy any 4 Nuts/Seeds butter save 7% (RM29.67 per bottle)
Buy any 5 Nuts/Seeds butter and above save 9% (RM29.03 per bottle)
* Not applicable on major Sales day

Benefits
⭐ Good source for keto diet with low carb content.
⭐ Reduce LDL or the "bad cholesterol" and raise HDL or the "good cholesterol"
⭐ Improve heart and liver health, regulate thyroid gland, keeping your metabolism in balance.
Nutrition Facts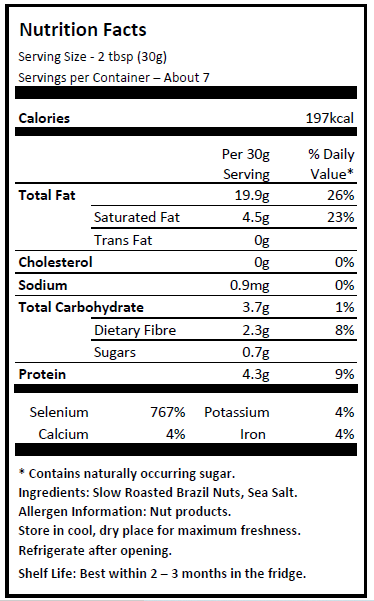 Allergen Information
Nut products
Storage Instruction
Store in cool, dry place for maximum freshness.