Description
Ketogenius Kitchen's California Almonds Supreme 20/22 are premium in size, crunchy, nutritious and delicious California almonds. These almonds are premium in size as well as taste which make a tasty and healthy snack at any time of the day! You'll find 20-22 whole almond kernels in every ounce. Almonds have become famous for their versatility and health benefits. We roast our almonds at a very low temperature which helps to preserve their nutrition value and a sharper flavor.

Benefits
Heart Healthy, Lower blood sugar levels, blood pressure and lower cholesterol levels; high in vitamin B and zinc which contributed to the maintenance of healthy skin; rich in vitamin E – an antioxidants nutrient; preventing weight gain and reduce breast cancer risk
Nutrition Facts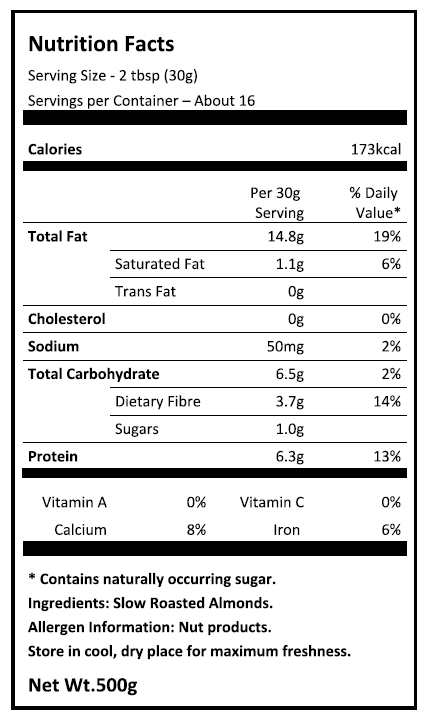 Origin
California, USA


Allergen Information
Nut products
Storage Instruction
Store in cool, dry place for maximum freshness.