YEE SANG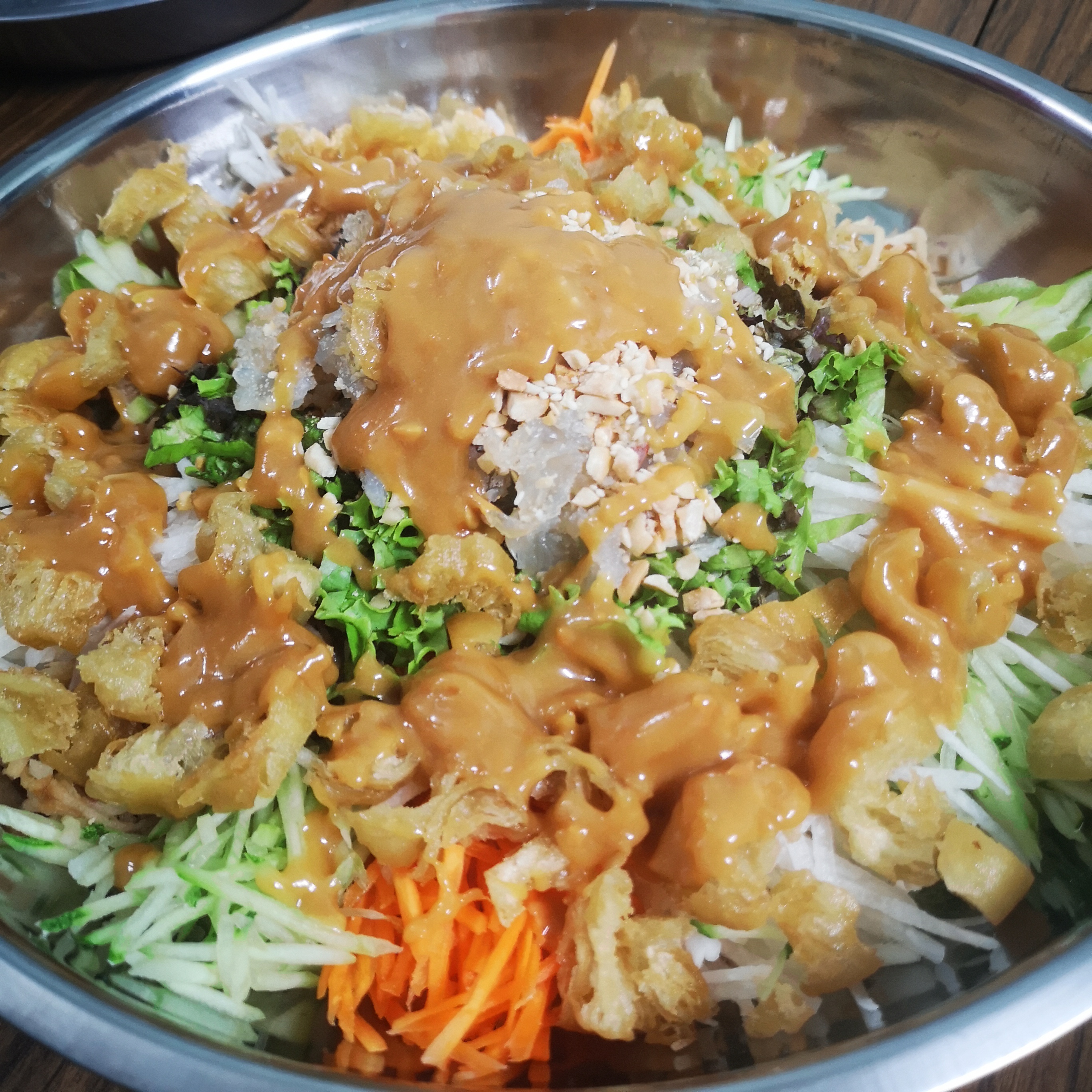 Have you toasted Yee sang with your friends and family? Yee sang, a colourful salad used during Chinese New Year. There are many different types of combinations of ingredients that can be used. Tossing yee sang is great way to celebrate the festive season with family, friends and colleagues as the dish itself symbolizes abundance and prosperity.
We are glad to hear that the recipe that we shared out earlier received good comments from most of you. If you would like to customize your own Yee Sang, feel free to do so. Here's our recipe, it is simple yet healthy. Hope you enjoy it.
Ingredients:
Vegetables (carrots, cabbage, cucumber, white radish or any vegetables you prefer – cut into thin strips)
Fruits (apples, pomelos – cut into thin strips)
Dried Nuts Mix (peanuts, almonds or cashews - crushed)
Dried Fruits Mix (dried cherries or dried mulberries - diced)
Crackers and sesame
pepper and five spice powder
Sauce:
2 tbsp almonds butter + 2 tbsp cashew butter
Plum sauce – 4 tbsp
Honey – 2 tbsp
Olive oil – 1 tbsp
*add water to dissolve it if it is too concentrated
Direction:
Assemble all ingredients on a plate. Add sauce, pepper, five spice powder, sesame seeds, crackers, crushed nuts and diced dried fruits onto the ingredients before tossing.